Wilmer (Bill) R. Bottoms, TWG & PEG Leaders
Bill Bottoms, Ph.D., is Chair of the Electronic-Photonic Packaging Technology Working Group (TWG).
Currently Chairman of Third Millennium Test Solutions (3MTS), he has participated in the start-up and growth of many companies through his venture capital activity and through his own work as an entrepreneur. These include companies both directly and indirectly related to semiconductor, including:
Microelectronics Packaging Inc.
Credence Systems
Third Millennium Test Solutions (3MTS)
Tessera
SBA Materials
APMT
Dr. Bottoms has worked as a faculty member in the department of electrical engineering at Princeton University, manager of Research and Development at Varian Associates, founding President of the Semiconductor Equipment Group of Varian Associates and general Partner of Patricof & Co. Ventures.
He currently serves as:
Member of the Board of Tulane University and the Chairman of its Academic Affairs Committee
Chairman of the Technical Working Group for Assembly and Packaging for the International Technology Roadmap for Semiconductors (ITRS)
Chairman of the Technical Working Group for Packaging and Package Substrates for the International Electronics Manufacturing Institute (iNEMI)
Chairman of the Semiconductor Equipment and Materials International's (SEMI's) Awards Committee
Board member for Southwest NanoTechnology, Inc.
Board Chairman for Advanced Polymer Monitoring Technologies, Inc.
Board Chairman for the Polymer Reaction Monitoring and Characterization Center of Tulane University
Dr. Bottoms received a B.S. degree in Physics from Huntington College in Montgomery, Alabama, and a Ph.D in Solid State from Tulane University in New Orleans in 1969.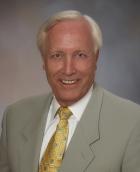 Chair, Electronic-Photonic Packaging TWG
Third Millennium Test Solutions (3MTS)