John L. MacWilliams, TWG & PEG Leaders
John MacWilliams is Chair of the Electronic-Photonic Connectors Technology Working Group (TWG).
He has many years of experience in the passive component and electronic connector industries.   He does industry reports (connectorindustry.com, connectorsupplier.com) for Bishop and Associates (St. Charles, Ilinois), a performance and forecasting firm focused on the connector industry. 
His firm, US Competitors LLC (Newark, DE and Delray Beach, FL), looks across markets to strengthen US manufacturing and works with the FBI on infrastructure concerns. He has also worked with TRW and AMP Incorporated (now TE Connectivity), where he was involved with R&D, product development and marketing in the commercialization of new products. At AMP, he additionally played a strategic planning role and he represented that company in U.S. competitiveness initiatives, including ARPA/DARPA, NIST, the IEEE National Innovation Forum and iNEMI.
Since 1990, Mr. MacWilliams has conducted various consulting assignments including a previous NIST ATP electro-optic proposal. Since 2000 he has been the Technology Working Group Chair and author of the iNEMI Electronic Connectors Roadmap; has developed numerous market research reports on the consumer, U.S. manufacturing and computer markets on behalf of the $50Bn connector industry; and has authored many articles on technology, connector products and markets. He has defined enabling technologies for the connector industry and developed an expanded classification for up to 10 levels of packaging.
Mr. MacWilliams received his bachelors degree from Lehigh University in Bethlehem, Pennsylvania.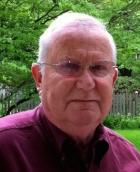 Chair, Electronic-Photonic Connectors TWG