Dave Armstrong, TWG & PEG Leaders
In his capacity as Director of Business Development, Dave Armstrong works directly with customers and Advantest's global R&D teams to define develop and deliver creative solutions to the most demanding test challenges.  Additionally, Dave is currently the Chairman of the Test focused working group of the Heterogeneous Integration Roadmap.
Prior to joining Advantest in 2004, Dave spent over two decades in HP/Agilent's IC test group achieving the role of Principal Engineer.  Prior to joining HP Dave worked in the semiconductor industry in areas of IC and system design, product/yield engineering, as well as test engineering.  Dave Armstrong received degrees in electrical, computer, and environmental engineering from the University of Michigan in 1974.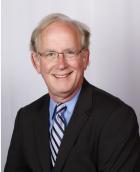 Chair, Electronic-Photonic Test TWG