Register for the IPSR-I 2020 Launch Event
Thursday, December 10, 2020 - 11:00am
IPSR-International Presentation 2020

 
Transforming industries and tackling global societal challenges with integrated photonics

 
Introduction

 
The first edition of the IPSR-International is in the final stages of publication. This report is intended to be a world-class reference document which will shape the future of Photonic Integrated Circuit (PIC) technology and system requirements. Be the first to find out how this key enabling technology is going to impact industry and discover the photonic future through an engaging webinar.

 
About the IPSR-International roadmap
The 2020 IPSR-I is the merger of two independent roadmaps: the US-based IPSR Roadmap, sponsored by MIT's Microphotonics Center and AIM Photonics and the European-based World Technology Mapping Forum, sponsored by PhotonDelta. In total, around 400 experts from around the world have contributed to this report. They represent an equal mix of large multinationals, small & medium enterprises, institutes and universities.

 
Webinar invitation
The release of the 2020 IPSR-I will take place during a digital launch event on Thursday, December 10

th

, 2020. The webinar will be live-streamed via Webex and features a number of notable industry leaders who contributed to the IPSR-I. They will touch upon key findings such as the potential of PICs to shape the future for a better society and how the IPSR-I contributes towards this. Our goal is to provide a better understanding of the opportunities that lay ahead of us with this technology and what is needed to achieve mass-adoption on a global scale.

 
The webinar will be recorded and will be shared with those who have registered. You can also pre-order the IPSR-I through

our website

or the registration page so it will be send to you digitally on December 12

th

.

 
Date & time
December 10

th

, 2020 at 08:00AM (PST), 11:00AM (EST), 5:00PM (CET).

 
| | | |
| --- | --- | --- |
| Time (EST) | Topic  | Speaker |
| 11:00 – 11:05  | Introduction | Lionel Kimerling, Thomas Lord Professor of Materials Science & Engineering, MIT |
| 11:05 – 11:15 | Telecom  | Akira Okada, Vice president, Head of NTT Device Technology Labs |
| 11:15 – 11:25 | Data center | Rob Stone, Technical Sourcing Manager, Facebook |
| 11:25 – 11:35 | Aerospace | Eamonn Murphy, Engineering Directorate, European Space Agency |
| 11:35 – 11:45 | Bio-sensing & Medical  | Cees Ronda, Research Fellow, Senior Director at Royal Philips |
| 11:45 – 12:15 | Questions & Answers  |   |
Guest Speakers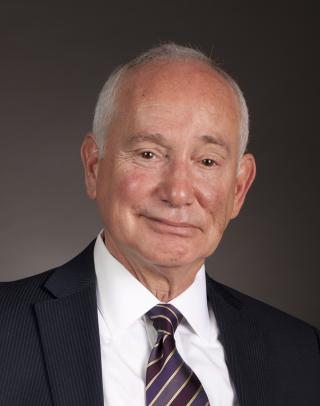 Lionel Kimerling is the Thomas Lord Professor of Materials Science and Engineering at MIT and the Director of the MIT Microphotonics Center where he conducts an active research program in the design and processing of semiconductor materials and devices.   After a PhD at MIT, he served as Captain in the USAF.   He was Head, Materials Physics Research at AT&T Bell Laboratories when he joined the faculty of MIT as Professor.  He was Director of the Materials Processing Center for 15 years, establishing it as the industry portal for faculty across all materials-related disciplines.  He is the AIM Photonics Institute Executive for Education, Workforce Development and Technology Roadmap. He has authored more than 600 technical articles and more than 75 patents in the fields of integrated photonics and semiconductor processing. The Microphotonics Center Industry Consortium oversees more than 300 industrial, academic and government organizations that contribute to the Integrated Photonics System Roadmap, International (IPSR-I) releases.  Kimerling was President, TMS; Chairman, Editorial Board of the Journal of Electronic Materials; and he has served on the Advisory Board, National Center for Photovoltaics, DOE and the National Materials Advisory Board, NRC.   He is the recipient of the 1995 Electronics Division Award of the Electrochemical Society and the 1999 John Bardeen Award of TMS.  He is a Fellow of the American Physical Society, the AAAS, TMS, MRS and the School of Engineering, UTokyo.  His research teams have enabled long-lived telecommunications lasers, developed semiconductor diagnostic methods such as DLTS, SEM-EBIC and RF-PCD, and pioneered silicon microphotonics.

Akira Okada is Vice President, Head of NTT Device Technology development on a wide range of optical network-related technologies, including polymer waveguide devices, full-mesh wavelength division multiplexing networks, optical packet switching, and optical modules for access networks. From October 1997 to October 1998, he was a visiting scholar at Stanford University, CA, USA. He received a B.S. and M.S. in physics in 1988 and 1990, and a Ph.D. in materials science in 1993 from Keio University. He is a member of IEEE, Institute of Electronics, Information and Communication Engineers (IEICE), and the Japan Society of Applied Physics.
Cees Ronda is currently a Research Fellow, Senior Director at Royal Phillips. He started working with Philips Research in 1986. During this time, he was located in Eindhoven, Aachen and Shanghai. At Philips, Cees has worked on luminescent materials for application in lamps, LEDs, displays and in medical equipment. He also worked on water- and air purification. Since a few years, Cees is working in Oral Healthcare and is he leading the Center of Excellence Sensorization in Philips. He is also part-time professor at Zhejiang University in China.

Rob Stone currently holds the role of Technical Sourcing Manager at Facebook, focusing on next generation high speed interconnects. Prior to Facebook, Rob was a distinguished engineer at Broadcom within the switch architecture team, where he was responsible for switch IO ecosystem and system design, Rob has been active in many industry groups including IEEE and OIF as well as MSA and other industry organizations. He has over 20 years of industry experience bringing communications technologies to market. Rob holds a D.Phil. in Physics from The University of Oxford.
Who should attend?

 
Key decision makers in organizations, early adopters or leading-edge innovators who are looking for sensors or communication modules to solve their functional needs for new product requirements. Or, key decision makers who provide technology or equipment that can be or is used in integrated photonics.

 
About Integrated Photonics
Photonic Integration is a key enabling technology that generates, processes and detects light for sensing and communication applications. . Integrated photonic chips are cheaper, faster, lighter, greener, more reliable and accurate compared to conventional microchips. Integrated photonics have the potential to revolutionize innumerable industries and help overcome serious global societal and technological challenges. In the IPSR-I, we have focused on those application fields we believe stand acutely ready to be transformed: Data & Telecom, Aerospace, Automotive, Biosensors & Medical, and (Industrial) Industrial (IIoT).

 
Participants & Registration