2020 IPSR-I Integrated Photonic Systems Roadmap International Launch Event
Thursday, December 10, 2020 - 11:00am
IPSR-International Presentation 2020
Transforming industries and tackling global societal challenges with integrated photonics

 
Introduction

 
The first edition of the IPSR-International is in the final stages of publication. This report is intended to be a world-class reference document which will shape the future of Photonic Integrated Circuit (PIC) technology and system requirements. Be the first to find out how this key enabling technology is going to impact industry and discover the photonic future through an engaging webinar.

 
About the IPSR-International roadmap
The 2020 IPSR-I is the merger of two independent roadmaps: the US-based IPSR Roadmap, sponsored by MIT's Microphotonics Center and AIM Photonics and the European-based World Technology Mapping Forum, sponsored by PhotonDelta. In total, around 400 experts from around the world have contributed to this report. They represent an equal mix of large multinationals, small & medium enterprises, institutes and universities.

 
Webinar invitation
The release of the 2020 IPSR-I will take place during a digital launch event on Thursday, December 10

th

, 2020. The webinar will be live-streamed via Webex and features a number of notable industry leaders who contributed to the IPSR-I. They will touch upon key findings such as the potential of PICs to shape the future for a better society and how the IPSR-I contributes towards this. Our goal is to provide a better understanding of the opportunities that lay ahead of us with this technology and what is needed to achieve mass-adoption on a global scale.

 
Date & time
December 10

th

, 2020 at 08:00AM (PST), 11:00AM (EST), 5:00PM (CET).

 
| | | |
| --- | --- | --- |
| Time (EST) | Topic  | Speaker |
| 11:00 – 11:05  | Introduction | Lionel Kimerling, Thomas Lord Professor of Materials Science & Engineering, MIT & Prof. Ton Backx, Eindhoven University of Technology |
| 11:05 – 11:15 | Telecom  | Akira Okada, Vice president, Head of NTT Device Technology Labs |
| 11:15 – 11:25 | Data center | Rob Stone, Technical Sourcing Manager, Facebook |
| 11:25 – 11:35 | Aerospace | Eamonn Murphy, Engineering Directorate, European Space Agency |
| 11:35 – 11:45 | Bio-sensing & Medical  | Cees Ronda, Research Fellow, Senior Director at Royal Philips |
| 11:45 – 12:15 | Questions & Answers  |   |
Event Moderator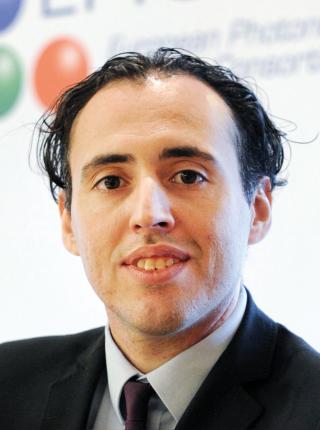 José Pozo is Director of Technology and Innovation at EPIC (European Photonics Industry Consortium). As EPIC's CTO, he represents 600+ companies active in the field of Photonics. His job consists on actively engaging with them and provide them with tools to strengthen their position in the supply chain; such tools are the organization of 45 technology workshops per year, provision of market intelligence and finding B2B leads. He has the vision that the future of optoelectronic manufacturing can take place in Europe to a large extent, and as part of that vision he is actively involved in the EU-funded pilot lines. He has 20 years' background in photonics technology, market knowledge, and a large network within the industrial and academic photonics landscape. Dr. Pozo holds a Ph.D. in electrical engineering from the University of Bristol, U.K., and a M.Sc. and B.Eng. in telecom engineering from UPNA (Spain) / VUB (Belgium). In addition, Dr. Jose Pozo has worked as post-doctoral researcher at the Eindhoven University of Technology (The Netherlands), EU proposal coordinator at TNO (The Netherlands), and Sr. Photonics Technology Consultant at PNO Consultants.
Guest Speakers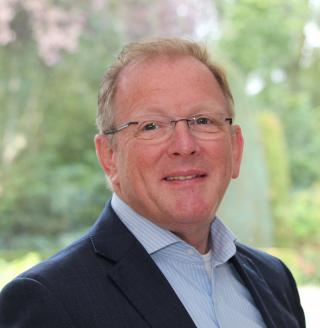 Ton Backx has worked in the field of applied research on model-based process control and process optimization in the past 40 years both in industry and at the university. He received his MSc degree in Electrical Engineering from Eindhoven University of Technology in 1977 and his PhD on contributions to the identification-based modeling of MIMO industrial processes in 1987. Ton Backx was appointed part-time professor at Eindhoven University of Technology in 1990 in the field of modeling and model-based control of industrial processes. After having worked in Telecom research (1977-1981) and within Philips (1981-1988) he started his own company ('IPCOS') in model-based control for the process industries. He held management positions in Setpoint and AspenTech (1993-1998). He started a new company in 1998 ('IPCOS Technology') in model-based control focusing on chemical processing, steel and glass manufacturing. He went to Eindhoven University of Technology full-time in 2006 as Dean of the Faculty of Electrical Engineering (2006-2016) and was appointed Vice-Rector of Eindhoven University of Technology with special responsibility for strengthening the collaboration between the university and industry (2010-2016). In 2016 he became Vice-President International Relations. From 2016-2020 Ton Backx was responsible for research and development of Integrated Photonic Circuits and Systems at Eindhoven University of Technology. He started the Institute for Photonic Integration in April 2016 based on the established and highly respected COBRA collaboration between research groups of the Electrical Engineering and Applied Physics departments. He also is initiator of Photon Delta an eco-system for Photonic materials, photonic integrated circuits and photonic systems related companies and R&D institutes. In January 2020 he retired from the university.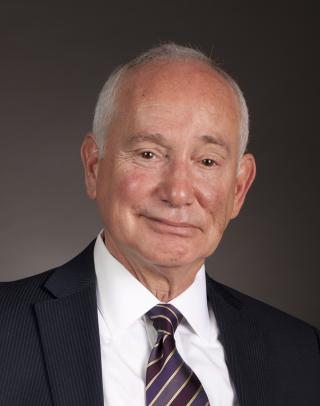 Lionel Kimerling is the Thomas Lord Professor of Materials Science and Engineering at MIT and the Director of the MIT Microphotonics Center where he conducts an active research program in the design and processing of semiconductor materials and devices.   After a PhD at MIT, he served as Captain in the USAF.   He was Head, Materials Physics Research at AT&T Bell Laboratories when he joined the faculty of MIT as Professor.  He was Director of the Materials Processing Center for 15 years, establishing it as the industry portal for faculty across all materials-related disciplines.  He is the AIM Photonics Institute Executive for Education, Workforce Development and Technology Roadmap. He has authored more than 600 technical articles and more than 75 patents in the fields of integrated photonics and semiconductor processing. The Microphotonics Center Industry Consortium oversees more than 300 industrial, academic and government organizations that contribute to the Integrated Photonics System Roadmap, International (IPSR-I) releases.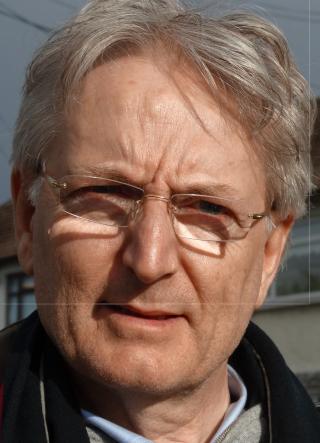 Eamonn Murphy is a Optoelectronics Systems Engineer / Physicist working in the Engineering Directorate D/TEC based in ESTEC in Noordwijk. During the 17 years at the European Space Technology Centre (ESTEC) his function has been technical interface for R&D developments between the European Space Agency, in the Directorate of Engineering, and industry/academia. In this role, he functions as a physicist/engineer between the newest developments in research and the goal for possible implementation in future space hardware. Sometimes this involves the need to investigate radical, technology-disruptive approaches. He has also organised a biennial ESA meeting 2005-2011 on the topic of Optical Atomic Frequency Standards. These informal workshops regularly attracted the key groups worldwide and provided a perfect platform to plan new technical developments at ESA. Lessons from previous efforts in the past are leading to a transformation in the way we will prepare technology for future space missions. Flight qualification experience for the laser on BepiColombo (surface profiling by laser altimetry) spanned R&D on the early laser development directly to flight qualification in 6-7 years. Such experience will be invaluable for the newest challenges.

Akira Okada is Vice President, Head of NTT Device Technology development on a wide range of optical network-related technologies, including polymer waveguide devices, full-mesh wavelength division multiplexing networks, optical packet switching, and optical modules for access networks. From October 1997 to October 1998, he was a visiting scholar at Stanford University, CA, USA. He received a B.S. and M.S. in physics in 1988 and 1990, and a Ph.D. in materials science in 1993 from Keio University. He is a member of IEEE, Institute of Electronics, Information and Communication Engineers (IEICE), and the Japan Society of Applied Physics.
Cees Ronda is currently a Research Fellow, Senior Director at Royal Phillips. He started working with Philips Research in 1986. During this time, he was located in Eindhoven, Aachen and Shanghai. At Philips, Cees has worked on luminescent materials for application in lamps, LEDs, displays and in medical equipment. He also worked on water- and air purification. Since a few years, Cees is working in Oral Healthcare and is he leading the Center of Excellence Sensorization in Philips. He is also part-time professor at Zhejiang University in China.

Rob Stone currently holds the role of Technical Sourcing Manager at Facebook, focusing on next generation high speed interconnects. Prior to Facebook, Rob was a distinguished engineer at Broadcom within the switch architecture team, where he was responsible for switch IO ecosystem and system design, Rob has been active in many industry groups including IEEE and OIF as well as MSA and other industry organizations. He has over 20 years of industry experience bringing communications technologies to market. Rob holds a D.Phil. in Physics from The University of Oxford.
Who attended?

 
Key decision makers in organizations, early adopters or leading-edge innovators who are looking for sensors or communication modules to solve their functional needs for new product requirements. Or, key decision makers who provide technology or equipment that can be or is used in integrated photonics.

 
About Integrated Photonics
Photonic Integration is a key enabling technology that generates, processes and detects light for sensing and communication applications. . Integrated photonic chips are cheaper, faster, lighter, greener, more reliable and accurate compared to conventional microchips. Integrated photonics have the potential to revolutionize innumerable industries and help overcome serious global societal and technological challenges. In the IPSR-I, we have focused on those application fields we believe stand acutely ready to be transformed: Data & Telecom, Aerospace, Automotive, Biosensors & Medical, and (Industrial) Industrial (IIoT).