Richard (Dick) Otte, TWG & PEG Leaders
Dick Otte is Chair of the Assembly Technology Working Group (TWG), and Acting Chair of the Test TWG.
He has been President & CEO of PROMEX Industries Inc. (Santa Clara, California) since 1995.  PROMEX is an ISO 9001:2008 and 1348:2003 registered electronics manufacturing services (EMS) provider specializing in microelectronic assembly of medical, biotech and semiconductor products.
Prior to joining PROMEX, Mr. Otte was the General Manager of AMP's (now Tyco's) Kaptron Passive Fiber Optic Products subsidiary in Palo Alto, California. He was also previously President of Advanced Packaging Systems, a Raychem-Corning joint venture, and worked with other Raychem business units for 20+ years where he filled various positions, many related to product development for the electronics industry utilizing unique materials including Nitinol. Early in his career, he was an electronics engineer.
Mr. Otte is named as an inventor on 75+ patents, and is a member of IEEE, IPC, OSA, SMTA and MEPTEC. He is Chair of iNEMI's Optoelectronics Technology Working Group (for the iNEMI Roadmap), represents iNEMI on the MIT Communications Technology Roadmap Board, and is a member of the AIM-IP IPSR (Integrated Photonic Systems Roadmap).
Mr. Otte received his BSEE and MSEE from MIT and an MBA from Harvard University.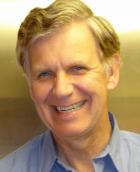 Chair, Assembly TWG; Acting Chair, Test TWG