Brett Attaway, TWG Leader
Brett Attaway chairs the Electronic-Photonic Design Automation TWG for IPSR.
He is Director of Electronic-Photonic Design Automation (EPDA) for the National Network for Manufacturing Innovation (NNMI) AIM Photonics Institute, which was awarded in July 2015 to the State University of New York Polytechnic (SUNY Poly) College of Nanoscience and Engineering (CNSE). In this role, he works with EDA/PDA vendors and industry photonics design teams to enable much more integrated electronic-photonic design tools and methodologies that are needed for scalable photonics growth.
Mr. Attaway's 29-year career has been almost entirely focused on the aerospace and defense microelectronics industry. He has spent almost equal time between working for an EDA company (Synopsys) and two defense contractors (Lockheed Martin and ITT/Exelis/Harris). His responsibilities have included managing innovation and enabling new products through the creation of novel digital, analog and RF mixed-signal ASICs and SoCs, ASIC design center management, signal processing for targeting/imaging/radar/communications, understanding customer needs, and strategic business growth. He holds a BSEE from the University of Central Florida at Orlando, Florida.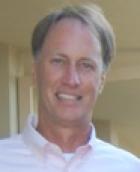 Chair, Electronic-Photonic Design Automation TWG